Anne Andrle – Instructor Bio for 2019 Winter Camp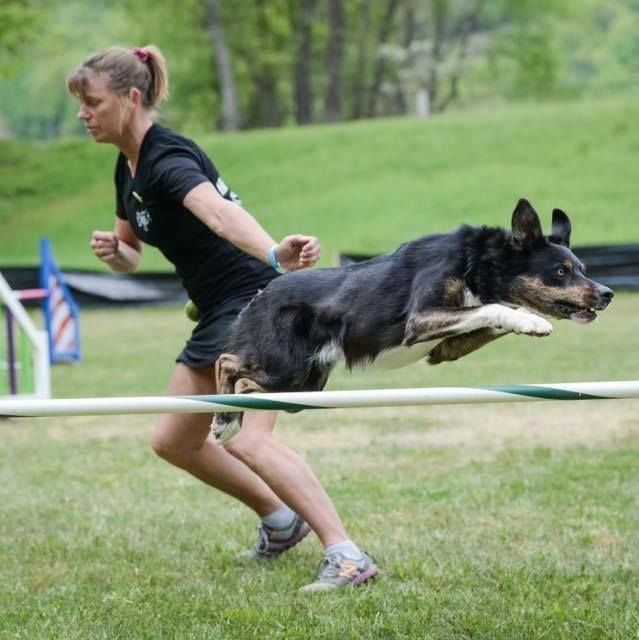 Anne has been training and competing in agility for 19 years. Her first 2 dogs, Cody and Ski, enjoyed multiple USDAA national finalist appearances in both Grand Prix and Steeplechase. Ski was a member of the IFCS World Agility Team in 2008.
Most recently, Anne's youngest dog Super G has enjoyed National level success:
As a 2 year old:
UKI US Open 2015 Power and Speed Silver Medalist
USDAA Northeast Regional 2015 Steeplechase Champion and Grand Prix Bronze Medalist
As a 3 year old:
USDAA Northeast Regional 2016 Grand Prix Silver Medalist
UKI US Open 2016 – winner of Masters Series Jumping and Biathlon Jumping and Finalist in the UKI National Championship
IFCS WAC Team Tryouts – Win On Team Spot for 2017 IFCS World Agility Championships
USDAA 2016 Steeplechase National Champion, Scottsdale, AZ
As a 4 year old:
AKC Nationals 2017 Individual Round – 2nd place
Anne is an enthusiastic instructor, and is adept at fine tuning the top level handler and dog as well as using motivation and positive, clear training and handling techniques for dogs of any size or breed or for those just starting their competition career. Anne's goal is for handlers to learn new skills, and have fun while doing it!

Bow-Wow Guest Room
Available to Rent!
Check out our Facilities page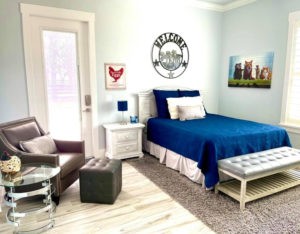 Contact Gayle for rental availability and rates!