Thank you!
Please use the PayPal button below to complete your purchase, or send a check.
Send a check
Please send a check made payable to Bow-Wow Video to:
John York
Bow-Wow Dog Training Inc.
6835 SW 93rd Street Rd
Ocala, FL 34476

Bow-Wow Guest Room
Available to Rent!
Check out our Facilities page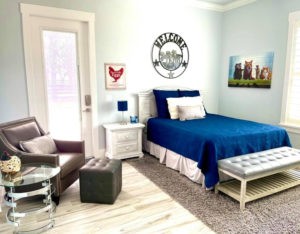 Contact Gayle for rental availability and rates!