Teach Self-Control and Speed in this Rock Solid Start Line for Agility Online Class!
Next class tba
I will share with you videos and written explanations of fun games, exercises and techniques that I use to get a rock solid start line in agility.
These exercises include:
teaching the dog a solid understanding of a stationary position

teaching the dog a solid understanding of your release word
teaching the dog to focus on the first obstacle (to allow you to leave the dog to lead out forward, backwards or sideways off the  start line to handle any opening line)
showing you when, where and how to reward
showing you when and where the handler should be looking and moving
what to do when a problem arises or if the dog breaks
Not only will we work on the impulse control of waiting on the start line for the release but the explosive speed we want off the start line. We want both self-control and speed!
Class will be held as a private Facebook group where everyone can work at their own pace. I will share videos and written explanations of each exercise. Exercises/homework will be given every 3 – 4 days. Members of the class/group can ask questions and video may be requested. The videos will remain available for several weeks after the class is concluded so nobody will miss out.
This class is appropriate for dogs and puppies of all ages and stages of training from an eight week puppy up to dogs already competing at the Masters level. Some of the games and exercises can be done indoors so it's a great winter class for northerners.
Early bird discount paying by November 1 will be $100. After November 1 cost will be $125. Class will run for 8 weeks.
To register, send an email to [email protected] and then take care of payment using PayPal, and I will add you to the Facebook group soon!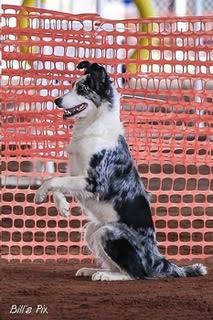 Bow-Wow Guest Room
Available to Rent!
Check out our Facilities page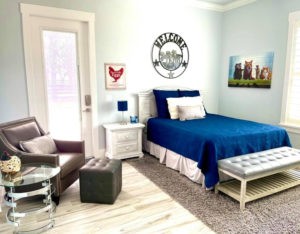 Contact Gayle for rental availability and rates!